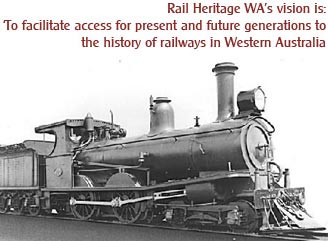 The comprehensive story of passenger rail travel in Western Australia. Comprehensive historical framework, plus many anecdotes and personal recollections. Covering the once widespread WAGR network, the Midland Railway, Transperth and Transwa today and across the Nullarbor. Plus pleasure and tourist journeys and special trains. 1876 to 2007 and beyond.
To order this book and others, click here.
Price at the Rail Transport Museum, only $39.90. Postage rates are as follows:
1 book anywhere in WA is $7.50
1 book to other states is $9.00
2 books anywhere in Australia - only $9 total
Other rates available on request from:
Hard cover edition, only available from the Rail Transport Museum: Price is $60.00.
Marble Bar to Mandurah Book Sale!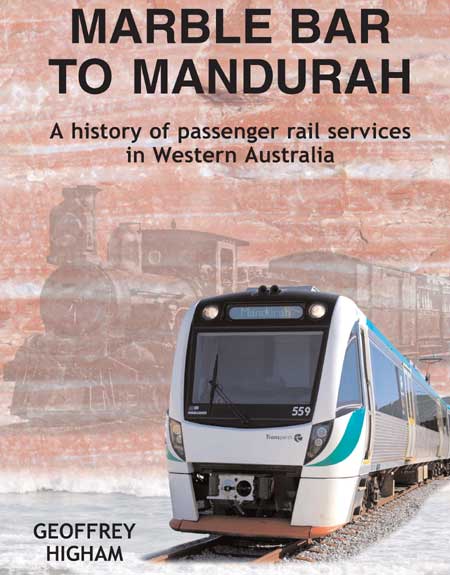 Complete story of passenger rail services in WA
286 pages, more than 260 photos, many in full colour.